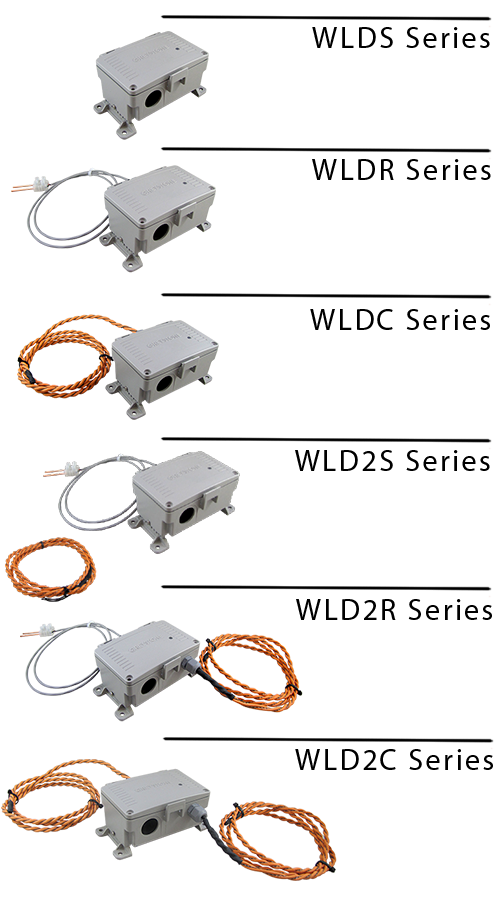 New Product – WLD Series of Water Detectors
We are pleased to announce the release and addition of the WLD Series Water Detectors to our product line.
The WLD Series is designed to detect the presence of water or other conductive liquids and to signal alarms if one or more of three conditions are met: water detected, power to device is lost, or if there is an internal failure.
The WLD is available as either a single or dual channel device, both with 3 available sensing types: spot, remote spot, or with conductivity cable which is available in numerous lengths.
Product features include:
Single Channel – 1 detection type input, 1 or 2 Relay output
Dual Channel – 2 detection type inputs, each with independent relay outputs
3 detection types: Spot, Remote Spot or Conductivity Cable
Multi-color LED for status indication
Integrated, height adjustable mount legs
Compact, weatherproof enclosure (IP65)
The WLD Series will replace the legacy WD Series Water Detector in addition to expanding the product offering to assist in covering more applications.
For more information about each model and costing click here.
The WLD Series will be available to begin order fulfillment on June 21st, 2021.