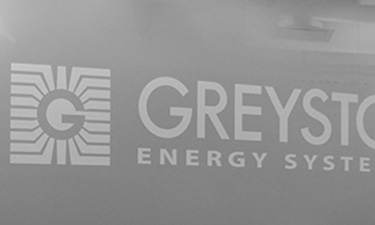 EUP SERIES : Ultra Low Pressure Transmitter
6 pressure ranges
Ranges between 0.1"WC and 0.4"WC (25 Pa and 100 Pa)
Polycarbonate enclosure with hinged and gasketed cover
The EUP can be used to measure positive, negative or differential pressure in the ranges of 25 Pa to 100 Pa and 0.1"wc to 0.4"wc. The pressure sensor technology is based on thermal flow measurement of gas through a micro-flow channel within the
sensor chip, which results in superior sensitivity for ultra low pressures. The device features field selectable current or voltage output signal types and can be set for unidirectional or bidirectional pressure measurements for the most flexible
application. The output signal is factory calibrated and temperature compensated for highest start-up accuracy and trouble-free operation. Typical HVAC applications include monitoring of filter differential, room or building pressure. The EUP is housed
in a polycarbonate enclosure with a hinged and gasketed cover for ease of installation.
AVAILABLE FOR ORDER October 31st, 2019
SHIPPING November 15th, 2019
Contact us for more info
TSBTA SERIES : Button Temperature Sensor
Precision Thermistor or RTD sensing elements
Paintable housing for easily concealed sensor
Various wire types and lengths
The TSBTA is a button style flush-mount Thermistor and RTD wall sensor that provides precision room temperature sensing for building automation systems. The TSBTA Series drastically decreases the footprint of the traditional box sensor so that it becomes virtually invisible once it is painted to match the decor. The active sensing element is made of a highly stable, precision thermistor material or platinum RTD. This design is intended for interior use only and is bonded to a plastic paintable housing.
AVAILABLE FOR ORDER October 31st, 2019
SHIPPING November 15th, 2019
Contact us for more info
DP – 3VB SERIES : Differential Pressure Transmitter with Valve Bracket
Pipe-to-pipe 3-valve manifold
Armoured cable
Switch selectable uni or bi-directional
Hinged polycarbonate weatherproof enclosure
The differential pressure transmitter includes a pipe-to-pipe 3-valve manifold. The manifold consists of two isolation (block) valves and an equalizer valve. The 3-valve manifold assembly simplifies installation, allows easy service without disruption of the process and reduces costs when compared to using individual components. The differential pressure transmitter is designed with dual remote sensors that enable it to accept high  pressure in several ranges up to 500 PSI, 30 Bar or 3000 kPa. All models can handle overload pressure 2X and burst pressure 20X the maximum full scale range. Features include field selectable pressure ranges and output signal types, output reversal and slow damping, port swapping and bidirectional measurements for the most flexible applications. The pressure transmitter is fully factory calibrated and temperature compensated for the highest start-up accuracy.
AVAILABLE October 4th 2019
Contact us for more info
TN SERIES : Network Temperature Sensors
Precision NTC Thermistor
BACnet® or Modbus Communication
Several configurations
Compact ABS Enclosure
The TN series network temperature sensors utilizes a precision NTC thermistors and transmitter with either BACnet® or Modbus communication which can be interfaced with a computerized monitoring or control system.
A wide variety of configurations are available such as:
Duct/Immersion Sensor
Duct Averaging Sensor
Strap-on Sensor
Outside Sensor
Flying Lead
Glass Sensor
AVAILABLE SEPTEMBER 20th 2019
Contact us for more info
PMRMC SERIES : Particulate Matter Sensor
Laser scatter method field replaceable sensor
Tri-color LED indicating particulate matter levels
Analog, BACnet® or Modbus communication
The PMRMC Particulate Matter (PM) Sensor uses an optical sensor based on laser scattering principles and features innovative contamination resistance technology to perform highly accurate and reliable PM measurements. The replaceable sensor measures particles of PM2.5 and PM10, with a continuous operation lifetime of more than 8 years. The sensor will provide long-term reliability and high resolution particle size binning for the detection of environmental dust and other particles.
AVAILABLE SEPTEMBER 6, 2019
Contact us for more info
GH SERIES : Greenhouse / Horticulture
Temperature, Humidity, Carbon Dioxide
Replaceable sensor pods
Weatherproof enclosure
Analog, BACnet® or Modbus
The GH Series Greenhouse/Horticulture sensor is designed for a greenhouse or indoor grow facility to monitor and allow control for optimum plant growing conditions. The GH Series is available in 2 models; Temperature & Humidity or Temperature, Humidity & Carbon Dioxide. The GH Series utilizes a highly accurate and reliable dual-channel, non-dispersive infrared (NDIR) sensor to monitor CO2, a precision thermistor to monitor temperature and a thermoset polymer based capacitance sensor to measure humidity levels. All sensors are encapsulated in filtered sensor pods that are field replaceable. Features include an LCD for configuration and visual indication, various output signal types, optional relays for alarm indication. An IP65 rated enclosure that can be either wall mounted on suspend from the ceiling is provided to protect against moisture penetration.
AVAILABLE JULY 19, 2019
CP SERIES : Condensation Prevention Sensor
Direct pipe or wall mounting
24 vac/dc
Relay output
LED indication
Adjustable trip level
The CP Series Condensation Prevention sensor uses a field-proven RH sensor combined with a tightly-coupled precision thermistor to provide early warning of condensing conditions in chilled beam / ceiling applications and prevent "indoor rain" condensation. The sensor can also be used in any heating, ventilation or air conditioning application to where condensation must be avoided.
AVAILABLE JULY 26, 2019
NEW : DP Series
Differential Pressure Transmitter
FEATURES:
FT-6 or Armoured cable available in different lengths
Switch selectable uni or bi-directional
Hinged Polycarbonate weatherproof enclosure
FEATURES:
Ranges available: 1" though 20", 250 through 5000 Pa
Two jumper selectable ranges per model
Jumper selectable current or voltage output
Polycarbonate enclosure with hinged and gasketed cover
DSD SERIES : Duct Smoke Detector
4-Wire Photoelectric, integrated low-flow technology
Low flow air velocity rating from 100 to 4000 FPM
Plug-in sensor offers superb false alarm immunity and the latest sensor technology
24 VAC/DC or 120/240 VAC operation
Two SPDT Form-C relay contacts
Easy and quick mounting to round or rectangular ducts
One easy-access Test/Reset button and improved LED status
Patented sampling tube installs with no tools required
cULus and FM Approved
COMING SOON
Contact us for more info